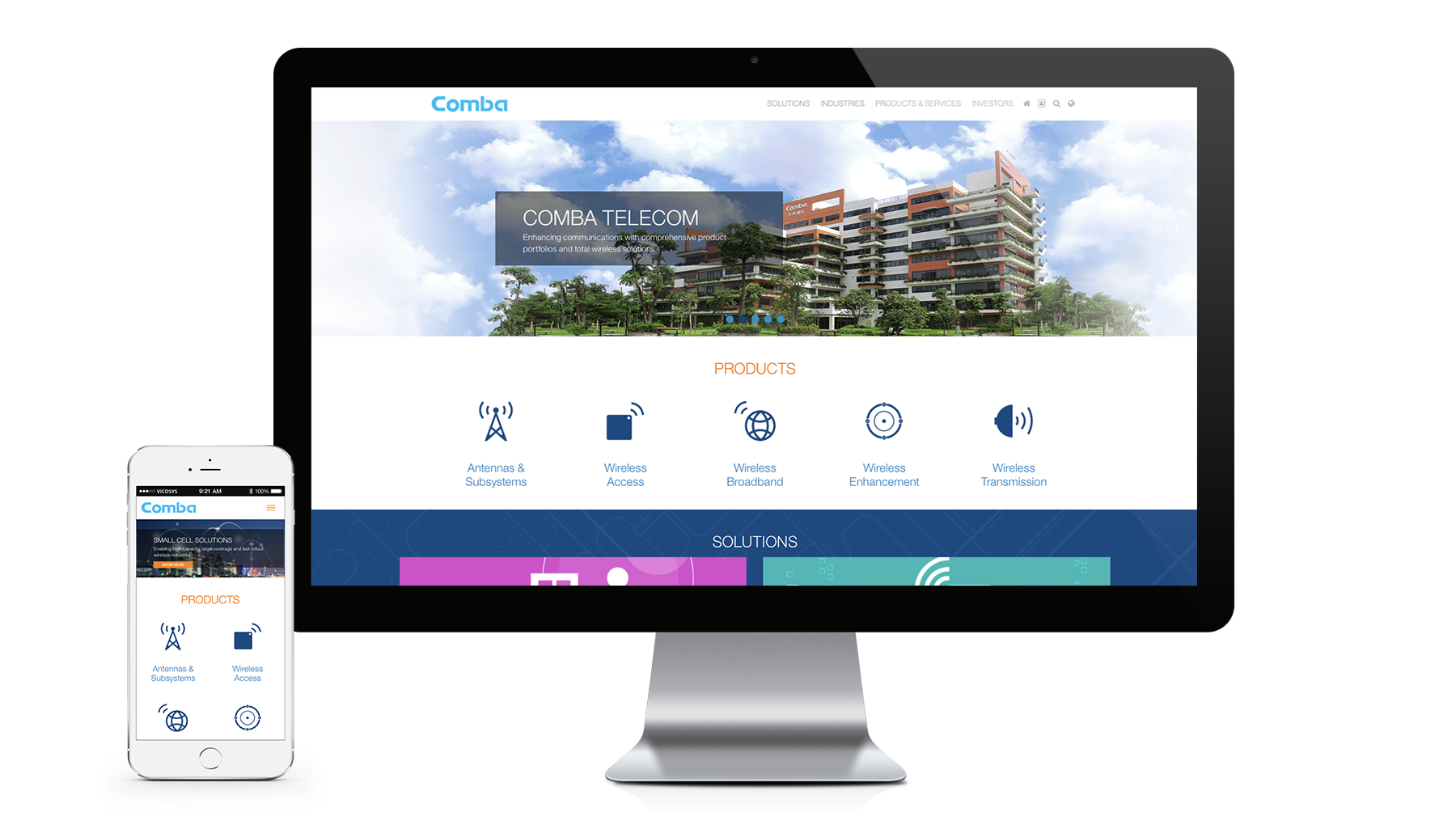 Enhancing communications with comprehensive product portfolios and total wireless solutions
---
Project
Comba Telecom is one of the leading wireless communication solution providers in the world. It creates, develop and produce the industry most advanced wireless network technologies and strives to supply customers with superior Total Wireless Solutions.
In 2016, Comba Telecom has assigned VICOSYS to revamp its official website to enhance the functionalities and provide a better support to the operations.
---
Solution
VICOSYS has used Joomla, an open source content management system, to develop the official website. It is a commonly used CMS for a large corporate website and multilingual supported, which can cater the need for Comba Telecom business around the world.
The website was developed under the philosophy of responsive layout design, it offers enterprise and the public a better browsing experience across desktops, smartphones and tablets.