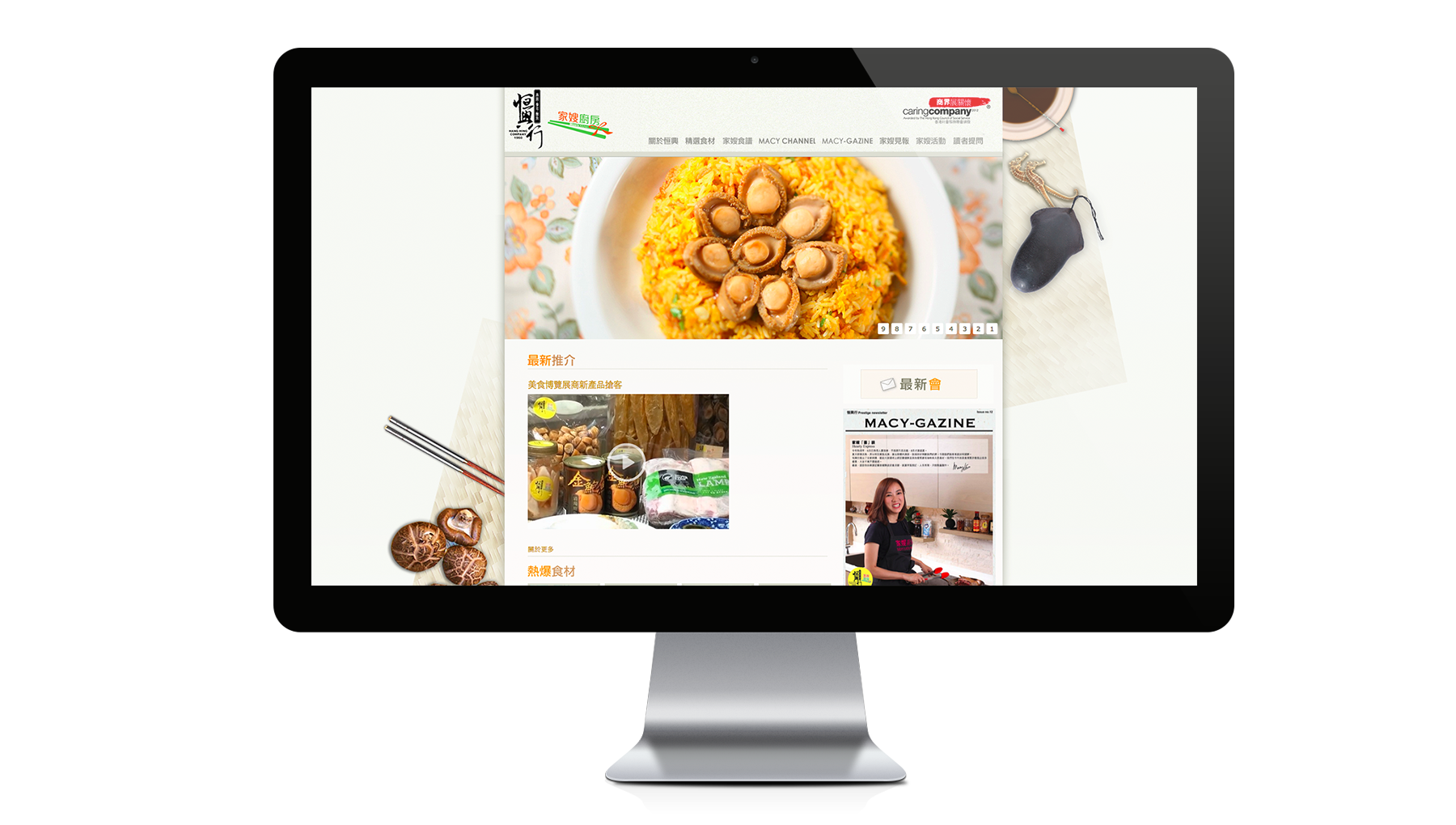 Revitalizing traditional Chinese medicine with technologies
---
Project
Hang Hing, founded in 1960, is one of most established Chinese medicine business, operates in China, Hong Kong, Taiwan, Japan, Korean, Singapore, Malaysia and other southeast Asian countries. They offer a wide range of remedies including edible bird's nest, dried and canned abalone, deer products, ginseng, etc.
Because of the ever-evolving business strategy, Hang Hong has become a sector-leading company. They have introduced a digitalized management system and built a website to facilitate digital marketing effort.
Hang Hong has been working with VICOSYS since 2010 to develop its Chinese medicine business with cutting-edge technologies.
---
Solution
VICOSYS has used a clean and fresh design to develop the website to give a refreshing image for Hang Hing as a traditional Chinese medicine company. Pictures, videos and recipes of Chinese medicine remedies has uploaded to the website to promote the traditional business in a creative way.
Custom content management system has been deployed to give flexibility to develop feature to meet the unique business need for the industry. Our team has used OpenCart to enable online shopping feature which allows users to purchase quality Chinese medicine remedies anywhere.
Maintenance service has also been provided by VICOSYS to allow a more effective way to operate the website instead of hiring an webmaster in house.