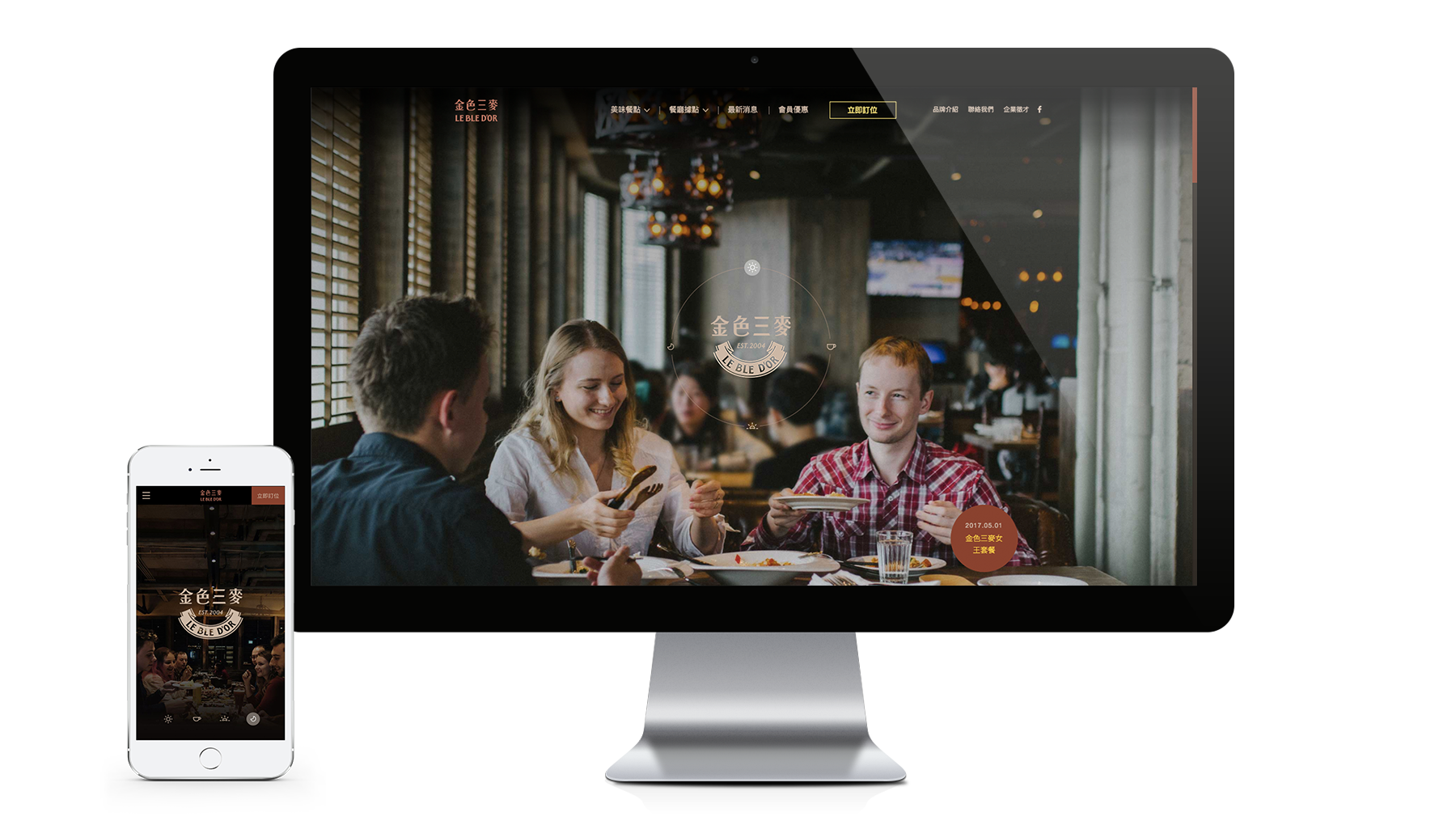 ---
Project
LE BLE D'OR was established in 2004, is the pioneer beer company and leading premium beer brand in Taiwan. End of 2016, there were 11 thematic restaurants owned by LEBLED'OR.
The philosophy of LEBLED'OR is introduce premium beer cultural to Chinese communities, promote the knowledge of alcohol and advocate responsible attitudes to alcohol.
LE BLE D'OR has been worked with VICOSYS in 2016 to develop an official website to introduce the product lines, restaurants and promotions, the additional online reservation system was built to save time and make booking more convenient to customers.
---
Solution
VICOSYS has used HTML5 to develop the official website. The team used lots of visuals and interactive effects, make a static website become lively, it not only enhances the user experience, also raise customer's impression for the company website.
The website was developed under the philosophy of responsive layout design, it offers enterprise and the public a better browsing experience across desktops, smartphones and tablets.