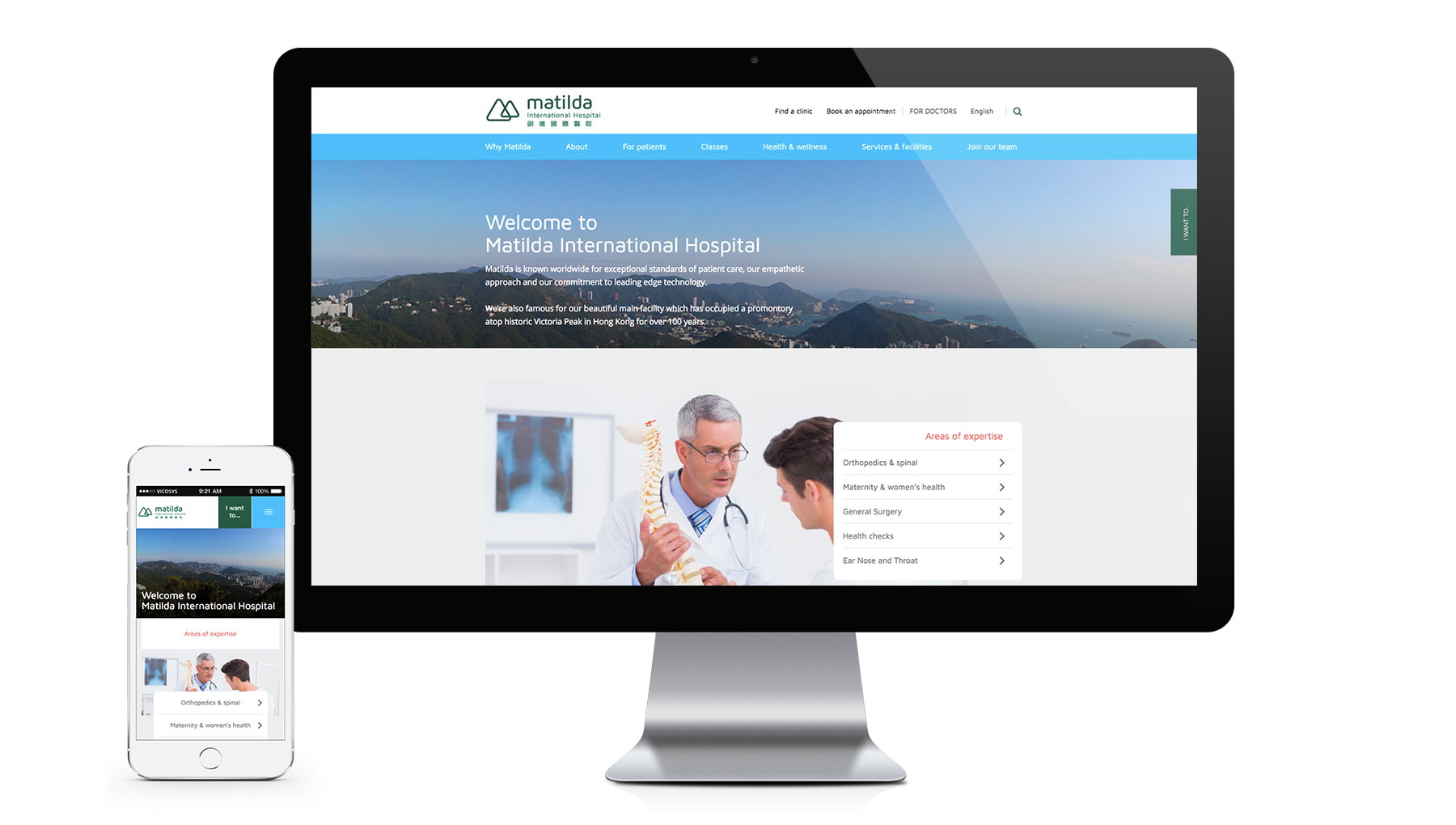 Supporting the quality medical service with web application
---
Project
Matilda International Hospital is a leading healthcare service provider committed to the highest quality and finest details in patient care. Their commitment to highest standards is supported by a comprehensive quality assurance programme.
Matilda has been working with VICOSYS since 2012 to introduce digital solutions to enhance its operational efficiency, including web applications for external communication and internal operations.
---
Solution
VICOSYS has used open source content management system, Joomla, to develop an official website for Matilda to reach their audiences and provide online service for patients.
The website is designed in a way to reflect the professional and quality medical service image of Matilda. The interface is simple, clean and easy to navigate, patients are able to get relevant information with just few clicks.
Internal portal and staff area has been developed to streamline the daily operation and facilitate internal communication for the hospital