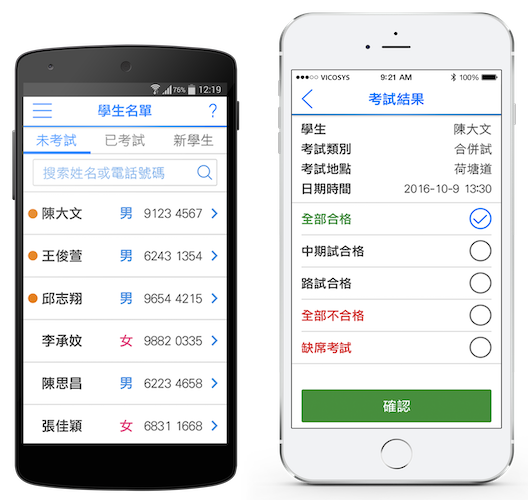 ---
Project
Established in 2010, MEG Limited is a brand new conceptual platform which provide driving training and driving course consultation services. MEG provides different driving training courses which fulfill all students' budget and needs.
MEG planned to launch a mobile app, which help instructors provide an accurate and efficient services to students; and let students keep track their learning status easily.
In 2016, MEG assigned VICOSYS to develop iOS and Android mobile apps for A1 driving school's instructors and students.
---
Solution
A1 Instructor and student mobile apps combined functionality and usability, cope with the different needs of instructors and students to provide corresponding functions, such as view real-time class details, test details and result. Moreover, students can purchase extra training course instantly which let you based on your level to choose suitable course.
Through this mobile app, instructor can provide an accurate and efficient service to students; and student can keep track of their learning status easily.