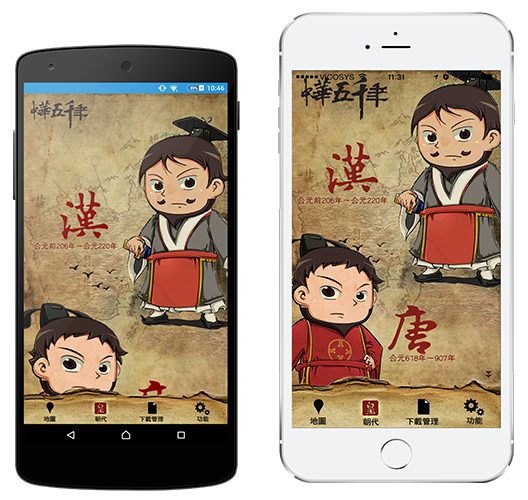 The prospective 5000 years of China
---
Project
Established in 1928, Radio Television Hong Kong, the oldest broadcasting station in Hong Kong, is the sole public service broadcaster, provides radio, television and online broadcasting services.
In 2012, RTHK decided to release a mobile app of Chinese history, which aims at telling the Chinese history stories over the past 5000 years in an interesting and creative way. VICOSYS was assigned to handle the development.
---
Solution
The app is designed based on ancient scrolls to give a taste of old China. The history stories are presented in the format of Yonkoma and narrated by artistes of RTHK, which is designed for teenagers.
The team has enabled download feature to give flexibility to offline access to the rich multimedia content of the app.
The app is awarded the 2013 Top 10 Healthy Mobile Phone/ Tablet apps of the Office for Film, Newspaper and Article Administration, HKSAR, and Hong Kong ICT Awards 2015: Best Lifestyle (Learning & Living) Silver Award.